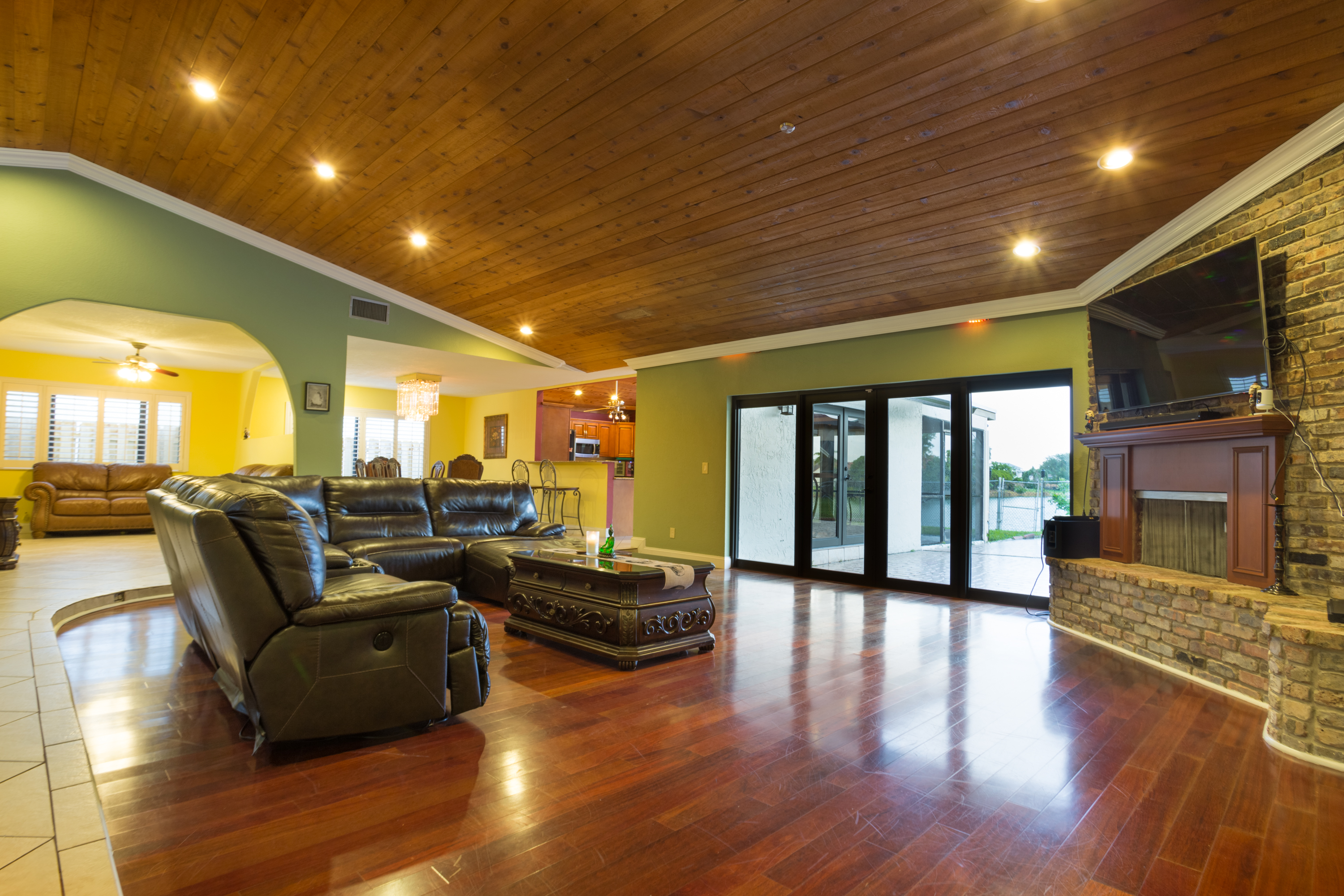 Read what People say about Fleur and the team at Fleur Realty Group, Inc.
Just some of the !!! 67 !!! reviews, just on Zillow.com
Tenacious Representation of Sellers 
Fleur and Bob were instrumental in strong representation of our interests. When confronted with a seemingly deal breaking inspection issue, they found solutions acceptable to us and stood their ground. The buyers also found this acceptable despite their own agents' agenda. Bottom line, win/win. 
08/23/2019
Tigers in a Buyer's Corner -- Going the Extra Mile
Fleur Heaton is a one in a million realtor. From the beginning to the closing on our first home Fleur and husband Bob Heaton has guided the process with such confidence making it seems so easy. Thanks to the Power team (Fleur Realty) my wife and I were able to get over $10,000 in credit from the seller. Fleur Realty is my number one choice for all future real estate business, thanks guys! 
05/16/2019 
 

Trying to Sell from Afar? 
Fleur and Bob were incredibly patient and helpful in negotiating our sales contract, hosting an open house in our absentia, attended inspections and appraisal, made sure we had the right team in place to protect our interests at closing, and helped keep everything smooth to close our sale 9 days early! They worked incredibly hard behind the scenes for us to be able to sell our home after moving across the state. Highly recommend them for your transaction! 

Great Results for Sellers 
Fleur and her associates were life savers! They really provide an all-around service. Prompt, problem solving and friendly...oh, and we sold the house for more than expected in the time they projected. Could not be happier. Would recommend to anyone and everyone! 
11/18/17

Snow Birds
I first came into contact with Fleur Realty Group when I was looking for a 2nd home in Broward County Florida and submitted my interest through zillow.com on July 2014. Within an hour of submitting my request Fleur Realty Group contacted me and we had a pleasant conversation and began to discuss properties I might be interested in. 

Fleur asked me many questions on the type of home I was interested in, my budget, what features were important to me, and what was my timeline. I explained that I would be vacationing in early November, 2014 and would like to see homes while I was there in hopes of acquiring a 2nd home. 

Fleur set me up on their website and forwarded properties of interests to me. Fleur Realty's website is excellent. It allowed me to set up properties of interest as favorites, possibilities, and notes. 

I sent Fleur about 15 homes I wanted to see. She set up all the appointments and we began our search the day after I arrived. As I was unfamiliar with the Broward County market, Fleur took me all over the county, from Hollywood, Davie, Ft Lauderdale and so on. 

All along the way, Fleur never gave her opinion on any home unless I asked. She always asked me "what do you think?" 
 
We had a lot of fun and laughs too. 

Fleur is very knowledgeable, and she brought me up to speed on the property taxes, home insurance, roof requirements, and other factors.

After seeing about 20 to 25 homes, we found the "RIGHT ONE" in Margate. A beautiful 4 bedroom, 2 bath home, sitting on a 1/2 acre of land with fruit trees, immaculate inside and out. "PERFECT". 1st we did a market analysis, that included properties sold in the area, and the plus values associated with the different features of the home. 

I can tell in you Fleur was relentless negotiating with the seller's realtor to reach common ground. 

Fleur and Bob also have great contacts which helped me with the various inspections, home insurance and mortgage lenders. 

I closed on the home and I couldn't be more happy! 

Fleur and Bob are great professionals, but more importantly they are great people. They cared more about me finding the "right" home, than just making a sale. We have become good friends as well. 

My suggestion to anyone who meets Fleur, feed her well, she loves fast food and a bagel with veggie cream cheese in the morning is her favorite, haha. Just kidding, but if you need to find your perfect home, Fleur is the right realtor for you. I HIGHLY, HIGHLY, HIGHLY recommend Fleur Realty Group to anyone looking for a new home in Broward County.
2/11/15 
 

Buying a Home Should be Fun! 
I worked with several Realtors in the South Florida market before meeting and working with Fleur and Bob Heaton. I moved from a different city, so I needed a Realtor who not only understood my needs but was flexible and willing to take the time to help me see my way through in an unfamiliar city. Fleur stayed with me every step of the process - she attended every inspection and negotiated my purchase with ease and just the right amount of toughness. Both She and her partner Bob are champions of their industry and I will recommend them to anyone and everyone I know. They made buying my home fun by taking on the hard stuff so I could focus on everything else.
1/12/15

Problem Solvers 
There was a problem at closing due to the other party. Fleur and Bob were invaluable in negotiating with them, brainstorming ideas and coming up with solutions. Thank you for being there and fighting for us.

Friendly Professionals 
Fleur Heaton and her husband Bob are the consummate professionals. They handled every aspect of my sale and purchase from beginning to end in a knowledgeable and effective manner. Additionally, their integrity is beyond reproach and they can be trusted to keep your best interests at the center of everything that they do, and they do everything! No matter what needed handling, they took care of it with a smile and took all the worry and effort out of a very confusing and laborious process. I highly recommend Fleur and Bob. You can't make a better choice!
11/6/17

Professional & Caring 
At our initial meeting Fleur epitomized a caring professional realtor. Fleur was very thorough in assessing our property and taking into consideration, our neighborhood and the comps in the area. Both Fleur and Bob, assisted us with pointers as to how to best present our home. The Heaton's put together a first-rate information sheet, which was both informative and made prospective buyers want to know more about the property. The Heaton's worked closely with other realtors and kept us updated on a regular basis of all progress on our home. They were more than happy to answer any of our questions and worked with us and provided guidance right through the end of closing. We would recommend them to anyone who is looking to sell or purchase a home. 
1/27/16

You've Got a Friend 
Fleur and Bob Heaton were fantastic!! Not only did they help sell my home quickly, they were absolutely paramount in the purchase of our new home! When negotiations in our new purchase got...let's just say, "interesting", Fleur and Bob's experience in market analysis saved me $12K!! They really had my back the entire time; and I'm now able, and thankful, to call them friends as well. If you're looking for a genuine realtor who will absolutely have YOUR best interest throughout your sale, or purchase, I highly recommend Fleur and her team. Thank you Fleur and Bob for a job well done!!!!! 
6/15/16